CARBON FIBER MANUFACTURING
CARBON FIBER MANUFACTURING
CARBON FIBER MANUFACTURING
SAPart is a leading manufacturing company and supplier of top quality carbon fibre elements. We have expertise in series production of carbon fibre elements.
We manufacture items in bulk using materials that include epoxy composites with carbon /aramid filaments. We take every effort to ensure top quality workmanship & the highest aesthetics when manufacturing our products.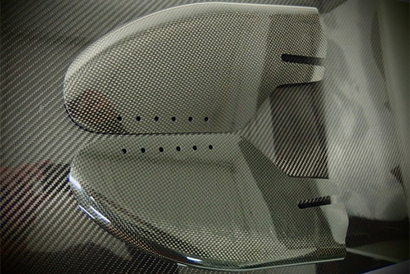 Here are just a few projects that we've worked on:
Wheelchair carbon fibers side guardes manufacturer
Carbon fiber rear diffusers manufacturer
Wheelchair carbon fiber fenders
Carbon fiber CNC cutting milling
Carbon fiber dafo afo orthotics ankle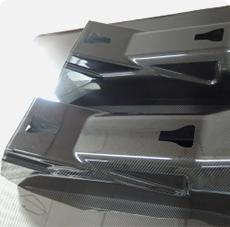 Carbon fiber chassis for medical lasers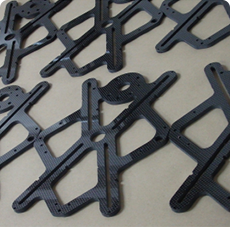 Carbon fiber griper, carbon fiber PLAQUE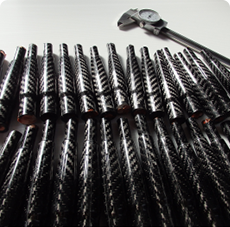 Thick small carbon fiber pipes - 4 mm thick, 20 mm width
Carbon fiber sheets cutted to size manufacturer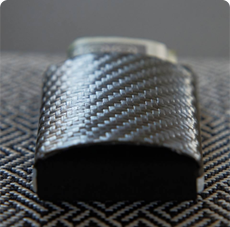 Soft carbon fiber wallet material manufacturer
Carbon fiber hanbike seats manfacturer
Carbon fiber composites
Carbon Fiber Parts Manufacturing and Fabrication
Carbon fiber has a leading position in the market for manufacturing composite materials. The laminate features light weight, strength and a unique luxurious appearance.
All carbon fiber parts and products are manufactured with high quality epoxy resins. We use a curing oven or autoclave for manufacture of products resistant to high temperatures. We can manufacture products according to your specific quality and strength parameters.
We supply carbon fiber components to different markets including Switzerland, Germany, Italy, USA, United Kingdom, Finland, Spain, Poland and many more.
We are capable of supplying any product using CNC machinery and 3D design. We manufacture the product identical to the 3D model or sample part provided.
Carbon fiber products technology
Thanks to over 15 years experience and know-how, we have implemented advanced production methods to meet client individual needs and requirements:
Pre-preg in autoclave
To provide ultra-light weight components that offer excellent aesthetic appearance. Pre-preg carbon fiber molding has applications in Formula One racing, amongst others.
Resin infusion technique
Perfect for large items of moderately complicated design including table tops, casings, covers, sheets.
Manual laminating
carbon fiber molding method used for small products of simple design where cost-effectiveness is crucial.
We apply the best techniques that ensure high quality end products as well as modern design. We provide top quality services and products thanks to our expertise, highly skilled specialists, modern facilities and strong motivation to always give exceptional customer satisfaction.
Over 15 years experience and 100 implemented projects.
Carbon fiber products series production.
Products of premium quality and unique aesthetics.
Long-term cooperation with partners among others in Switzerland, Germany, United Kingdom, Belgium, Spain, USA, Poland.
We can supply products that carry a logo and serial number.
Timely delivery and competitive prices.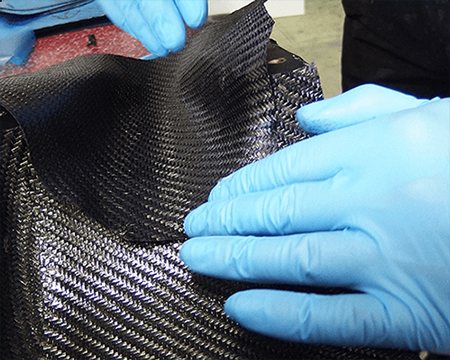 Project execution- 10 steps
SAPart - supplier of comprehensive carbon fiber solutions.
01
Consultation
Defining the objectives.
02
Designing
From an idea to 3D design.
03
Mold and model
With focus on precision and attention to detail.
04
Prototype
Demonstration of first product iteration for client's approval - molding the first carbon fiber product.
05
Series Production
production according to individual requirements regarding quality and quantity.
06
Treatment
Cutting, milling, drilling holes.
07
Assembly
Assembly with adhesives, bolts, rivets.
08
Finishing
Painting, marking, polishing
09
Assembly
Assembly with adhesives, bolts, rivets.
10
Finishing
Painting, marking, polishing
Carbon Fiber Parts Projects
We implemented over 100 carbon fiber parts projects. We supply:
Automotive industry
Diffusers;
Lip spoilers;
Splitters;
Motorcycle silencer muffler tips.

Industry
Light weight automated machine arms and other parts;
Industry machine casings;
3D scanner parts of outstanding low thermal expansion;
Carbon fiber sheets

Water sports
Sailing boat equipment;
Diving backplates;
Diving fins.
And more carbon fiber composites (carbon fiber molding)
Message
If you have any suggestions or question for us.Please contact us.