Technology
Why carbon fiber?
Carbon, or carbon fiber, is a material of many unique properties including extreme strength and light weight that lends itself to original and highly attractive designs.
Yet this material holds many secrets– as far back as 40 years ago it was used only by military research centers.
Carbon is perfect where a product must have high strength and low weight
A composite made of carbon fibre while keeping the same thickness is about 30-40% lighter than an element made of aluminum. In comparison a composite of the same weight made of carbon fiber is 5 times more rigid than steel.
Add the practically zero thermal expansion of carbon and its exceptionally attractive premium quality appearance and we can easily understand why it is so popular with applications in many industries to create devices, optics and general products.

30-40% LIGHTER THAN ALUMINUM

5X TIMES STRONGER THAN STEEL
LOW THERMAL EXPANSION
GOOD THERMAL INSULATION

HIGH STRENGTH
ATTRACTIVE APPEARANCE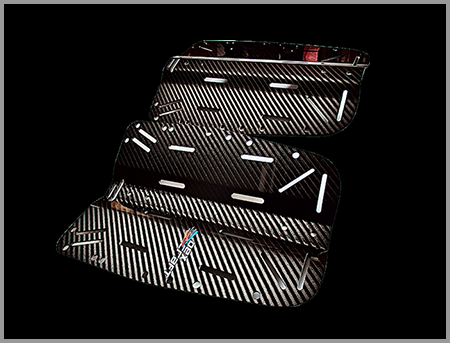 What we do
We supply a wide range of services related to carbon fiber composites: from manufacture of molds, fabric cutting, through to manufacture of composite elements, machine cutting of fine details, and finally varnishing, assembly and quality control.
We possess know-how and expertise in all techniques related to carbon product manufacture. To every client we offer the perfect production technology that meets their needs and ensures an end product of high quality.
Prepreg / Autoclave
Pre-preg is the "top class"fabric which during the manufacturing process undergoes impregnation with resin mixed with hardener. The resin provides protection against damage and imparts the required viscosity to ensure fabric adherence to the mold surface.
Pre-preg type carbon fiber has applications in Formula 1 racing cars, as well as in the manufacture of carbon fiber elements of sports bicycles.
When is it used? For manufacture of premium quality products of complex design that have low weight and outstanding appearance.
Our autoclave generates working pressure of 8 bar that provides optimal strength of manufactured products as well as a perfect appearance of composites without any trapped air defects.
After manufacture, components undergo varnishing in the paint spray booth.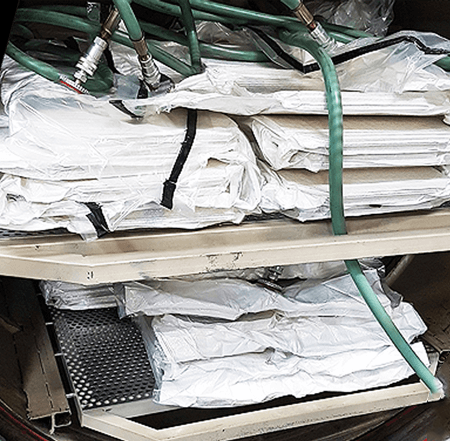 Resin Infusion
Resin infusion is a process whereby fabric in moulds is sealed with film/butyl tape and filled with a liquid resin. When the resin solidifies, the solid resin matrix binds the assembly of materials into a unified rigid composite.
This technique has applications in the manufacture of carbon sheets and other large items that have a moderately complex shape.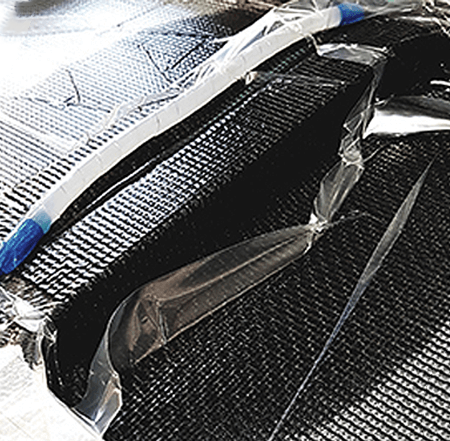 Prepreg / Autoclave
Manufacture of high quality carbon fiber products requires costly technology. SAP is one of the few companies that manufacture products using proprietary technologies of manual laminating that ensure high quality composites.
Our products manufactured using manual laminating technology present no defects related to air bubbles in the carbon fiber visual layer. Thanks to in-mold coating technology, all manufactured elements are resistant to UV as soon as they are removed from the mold (eliminating further spraying).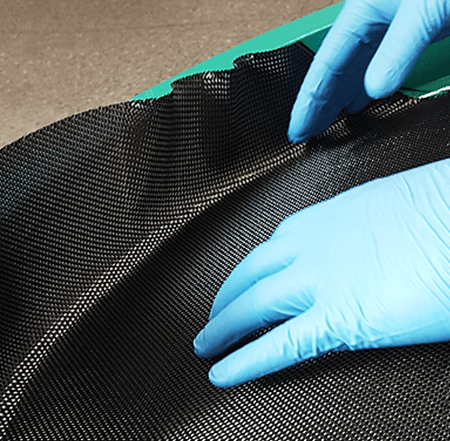 Resin Infusion
To meet clients' requirements and needs, we developed proprietary solutions that enable manufacture of unique products. For many years we built our reputation as a supplier who provides solutions where others failed.
Message
If you have any suggestions or question for us.Please contact us.